In our company yarn goes in and finished products come out.
We have always produced tights and stockings and, pair after pair, we imagine the moment when you will wear them.
Each product is created thanks to a series of closely linked processes, controlled and coordinated
with skill and experience. We believe that traceability is an added value, an important step towards
transparency. A quick way to let you know the soul of what you are wearing.
Yarns
Roica, Creora, Invista (Lycra®), Fulgar, Contifibre, Nilit, Radici, Aquafil
Weaving
Italy, Ceresara (MN)
Weaving is the stage where the loom weaves the threads together to make a fabric. Our hosiery looms are special machines that weave a tube instead of a flat fabric. The tube, opened at the top and bottom, will become the body of the sock in subsequent steps.
Sewing
Italy, Ceresara (MN)
At the sewing stage, specialised personnel sew together the upper part of two tubes to create the pantyhose bodice and close the lower part to create the toe. For the simplest articles, large sewing machines work independently under the sole control of technicians and mechanics.
Ironing
Italy, Ceresara (MN)
You do not need to iron the socks at home because we already do it for the whole life of the product. We have large metal plates in the shape of legs where we put the socks. These shapes heat up and fix the shape of the sock without wrinkles. A real advantage! You can save your time and consumption.
Dyeing
Italy, Ceresara (MN)
To dye, we use machines that are very similar to large washing machines where, in the 'detergent drawer', we put mixtures of colours carefully designed by our chemists. The waste from the dyeing machines is then purified, so that only clean water is returned, which does not harm the environment.
Packaging
Italy, Ceresara (MN)
A lot of skilled hands folding, arranging, bagging and boxing. They also have the daring task of checking that no thread has been pulled during all the steps. For simple operations, robot machines are used which, on packaging lines, complete the operation.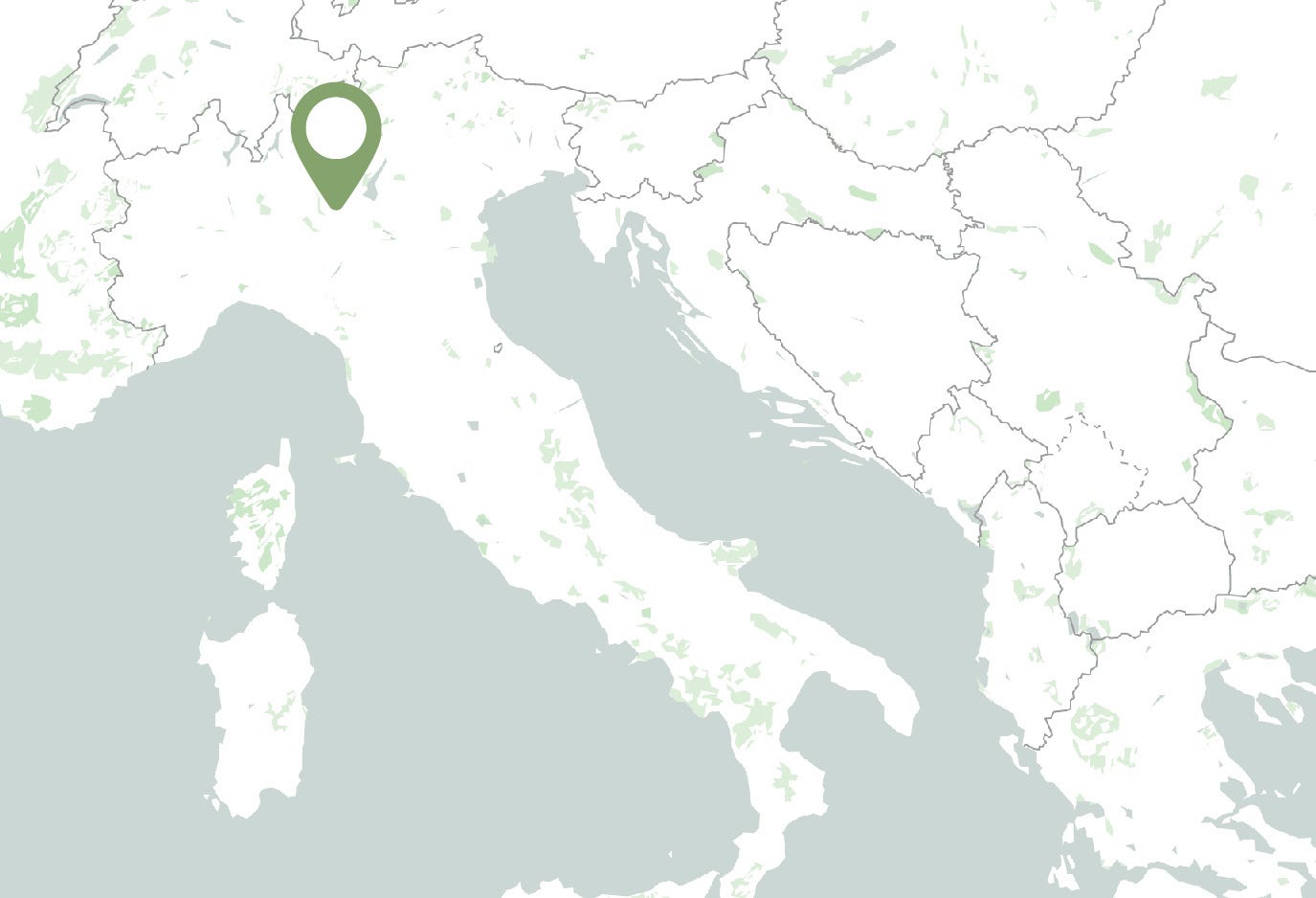 Oroblù Hub
The entire production cycle is carried out at the Oroblù Hub in Ceresara.
Discover our commitment
Oroblù is a brand born from the experience of CSP Internatinal Fashion Group. Home to brands of excellence in the manufacturing sector,
CSP focuses on transparency and traceability as the key to its eco-sustainable vision.
Commitment and Vision
We have chosen to invest in the future by focusing on a new vision of eco-sustainability, based on 3 pillars:
The preservation of resources, through attention to the use of raw materials.
Our aim is to become increasingly independent from renewable raw materials, preferring recycled pre or post consumer or bio-based yarns.
We are committed to developing production processes with reduced environmental impact.
We have introduced a partial recovery phase for dyeing water, which reduces water and electricity consumption. From 2020, we have chosen to use only electricity from renewable sources.
Transparency and traceability through the 'Made in CSP' project.
We intend to tell people where and how the tights and stockings we produce are made. Over the years we have built up an important treasure trove of experience, which we cherish at our factories in the province of Mantua (Ceresara), preferring Italian production wherever possible.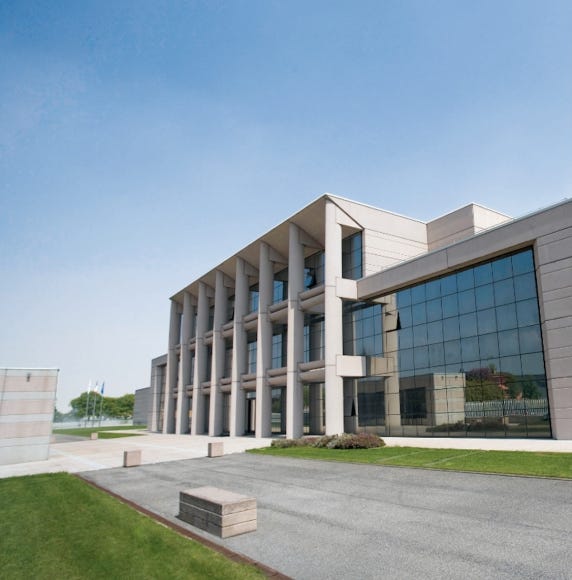 We love our Territory
The CSP Group was founded in 1973 in Ceresara (MN) thanks to the entrepreneurial skills of the Bertoni family, in the geographical area of Europe's most important industrial hosiery district.
Today we are an international reality that produces and distributes hosiery, underwear, swimwear and innovative clothing all over the world.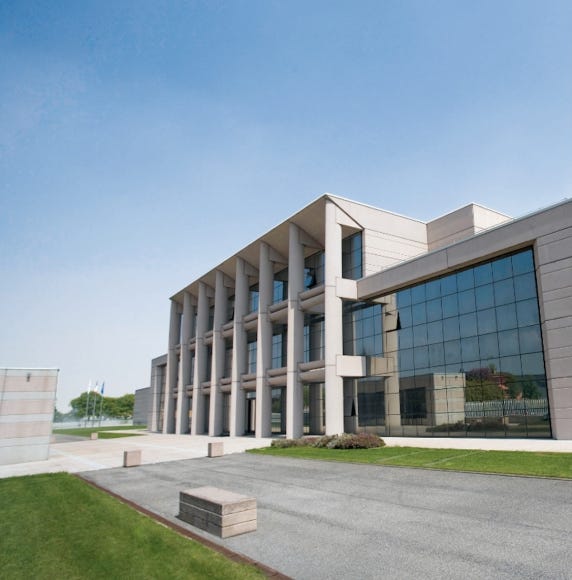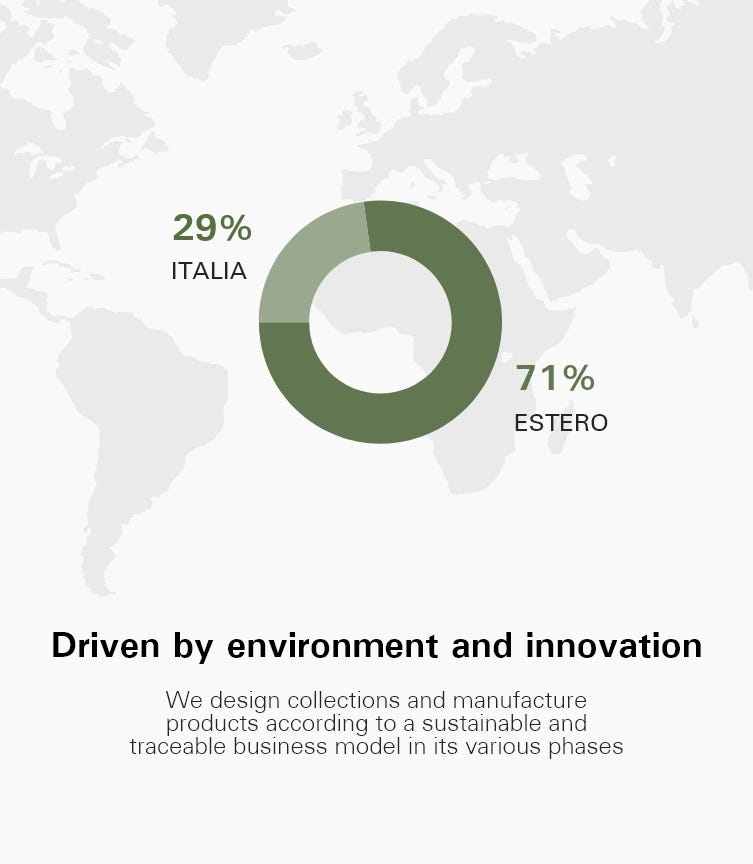 We look beyond...
Today we are an international company producing and distributing innovative hosiery, underwear, swimwear and clothing worldwide.
91 mil €
DISTRIBUTED ECONOMIC VALUE
661 Employees
OF WHICH 63% WOMEN
24,5%
SUPPLIES FROM THE TERRITORY
-49% vs 2019
REDUCTION IN EMISSIONS
Our Principles
Transparency and reliability
We are committed to providing transparent, truthful, complete and accurate information.
Fairness and good faith
We always work with commitment, diligence and professionalism.
Confidentiality
We consider confidentiality to be a fundamental rule and we scrupulously observe respect for privacy.
Compliance with laws and regulations and observance of rules of conduct
We observe the law of the countries in which we operate and the corporate rules we have set ourselves.
Equality and impartiality
We avoid any discrimination in the treatment of employees, collaborators and customers.
Value of the individual and human resources
We recognise the centrality of human resources as an important factor in the success of any business.
A story of sustainability
1970
In 1973 the CSP Group was founded, a company that over the years has been able to contribute to the development of the area and the growth of employment, now employing over 700 people
1980
Extension of the water purification plant at the Ceresara (MN) of the dyehouse
1990
Construction of the omogenisation basin and consequent improvement in the treatment of waste water from industrial processes.
2000
Replacement of textile machinery: energy performance improvement,reduction in consumption and recovery of hot process water. Installation of osmosis system for ironing before packaging.
2010
Use of metal free - skin friendly dyes. Obtained Oekotex standard 100 certification for hoisery Recovery of water heat at the end of the dyeing process: 30% reduction in gas consumption (France). Implementation of an integrated environment and safety management system (ISO 14001 and 45001 certifications).
2020
Products developed according to the logic of reuse, recycling and sustainable packaging.
Selection and use of recycled and recyclable raw materials.
Selection and management of suppliers with a short chain approach to guarantee quality and limit transport needs.
Attention to the environment through the use of electricity from renewable sources, the reduction of packaging, the recovery of dyeing water and the use of environmentally friendly raw materials.
Organisation of skills transfer through mentoring for an HR programme that looks at internal promotion.
Governance aimed at internal training and constant promotion in the areas of eco-sustainable commitment, respect for data protection (RGPD) and application of occupational health and safety policy.
Commitment to the local area in the strong contribution to employment and support of local events.
Our 2030 horizon

A global challenge: 17 goals to transform the world
Adopted in 2015 by the United Nations, the Sustainable Development Goals (SDGs) represent a far-reaching programme of action that aims to guide institutions, businesses and communities towards a more sustainable world.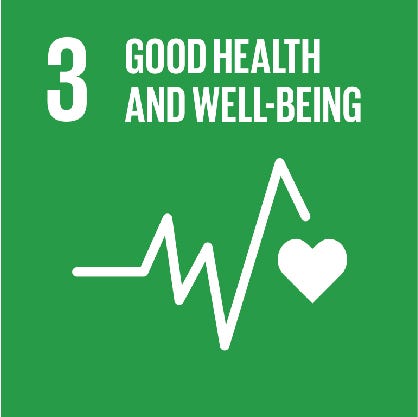 Ensuring health and well-being for all and all ages.
Le Vigan (France) / Dyeing process (Chemical Management): use of chromium-free dyes.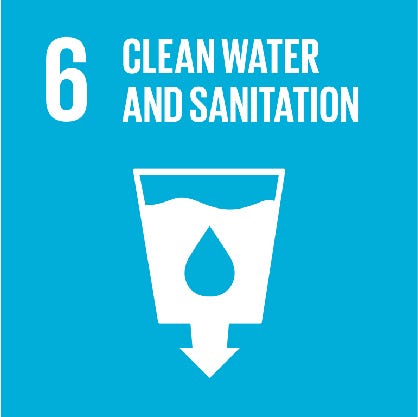 Ensure availability and sustainable management of water and sanitation for all. Environmental policy of responsible resource consumption.
Environmental policy of responsible resource consumption.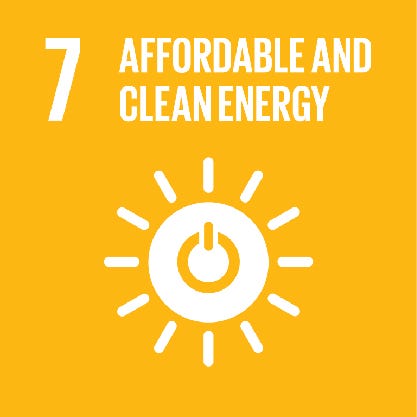 Ensuring that everyone has access to cheap, reliable, sustainable and modern energy systems.
Contract to purchase electricity produced from renewable sources for factories and shops in Italy. Initiatives already implemented for energy efficiency projects.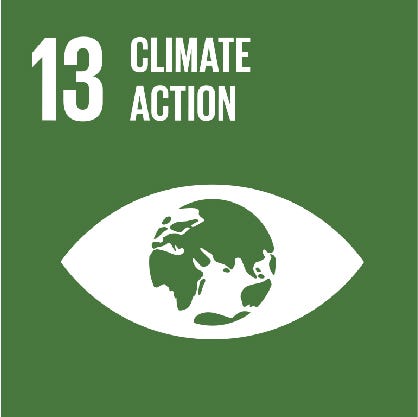 Promote action at all levels to combat climate change.
Installed heat recovery systems , using waste water from the production system (30% consumption savings).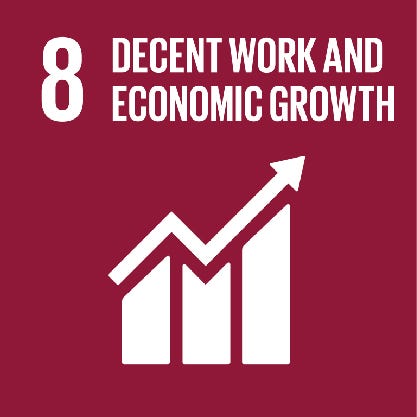 Promoting lasting, inclusive and sustainable economic growth , full and productive employment and decent work for all.
The 'Made in CSP' model involves maintaining its manufacturing bases at its plants. CSP has adopted the ISO 45001:2018 health and safety management system since its entry into force.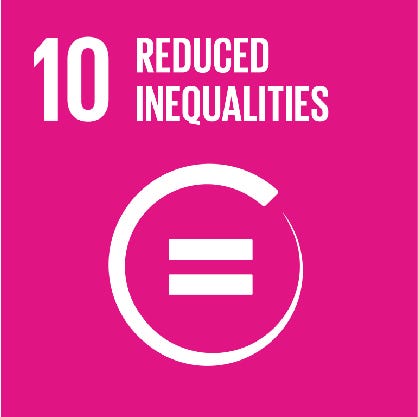 Reducing inequality within and between nations.
Adopting a personnel management policy that provides for the protection and promotes the supreme value of the human person, who must not be discriminated against on the basis of age, sex, sexual orientation, race, language, nationality, trade union political opinions, religious beliefs.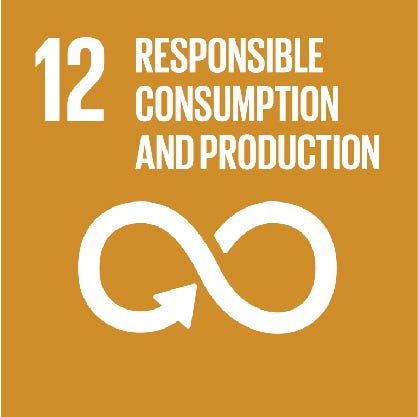 Ensuring sustainable production and consumption models.
Integration of the circular economy principles of the "Made in CSP" strategy and part of the Group's commitment: reuse/recycling of textile waste, regenerated products and sustainable packaging, use of materials. Optimisation of dyeing processes and reduction/elimination of substances considered inconsistent with the CSP approach.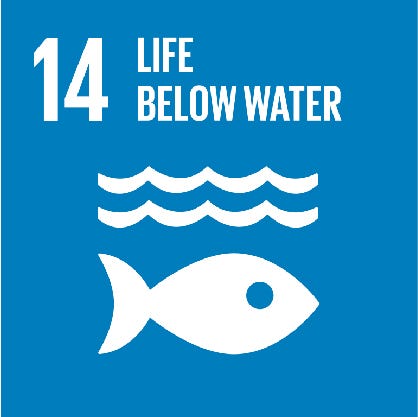 Conserve and sustainably use the oceans, seas and marine resources for sustainable development.
Design and implementation of sustainable packaging. Reduction of plastic consumption and waste.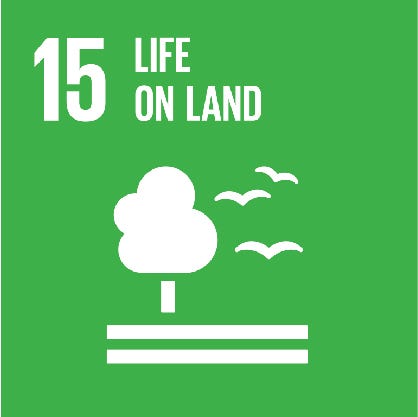 Protecting, restoring and promoting sustainable use of the earth's ecosystem.
Projects and collections according to the principles of circular economy and reduction of the use of plant resources and packaging.